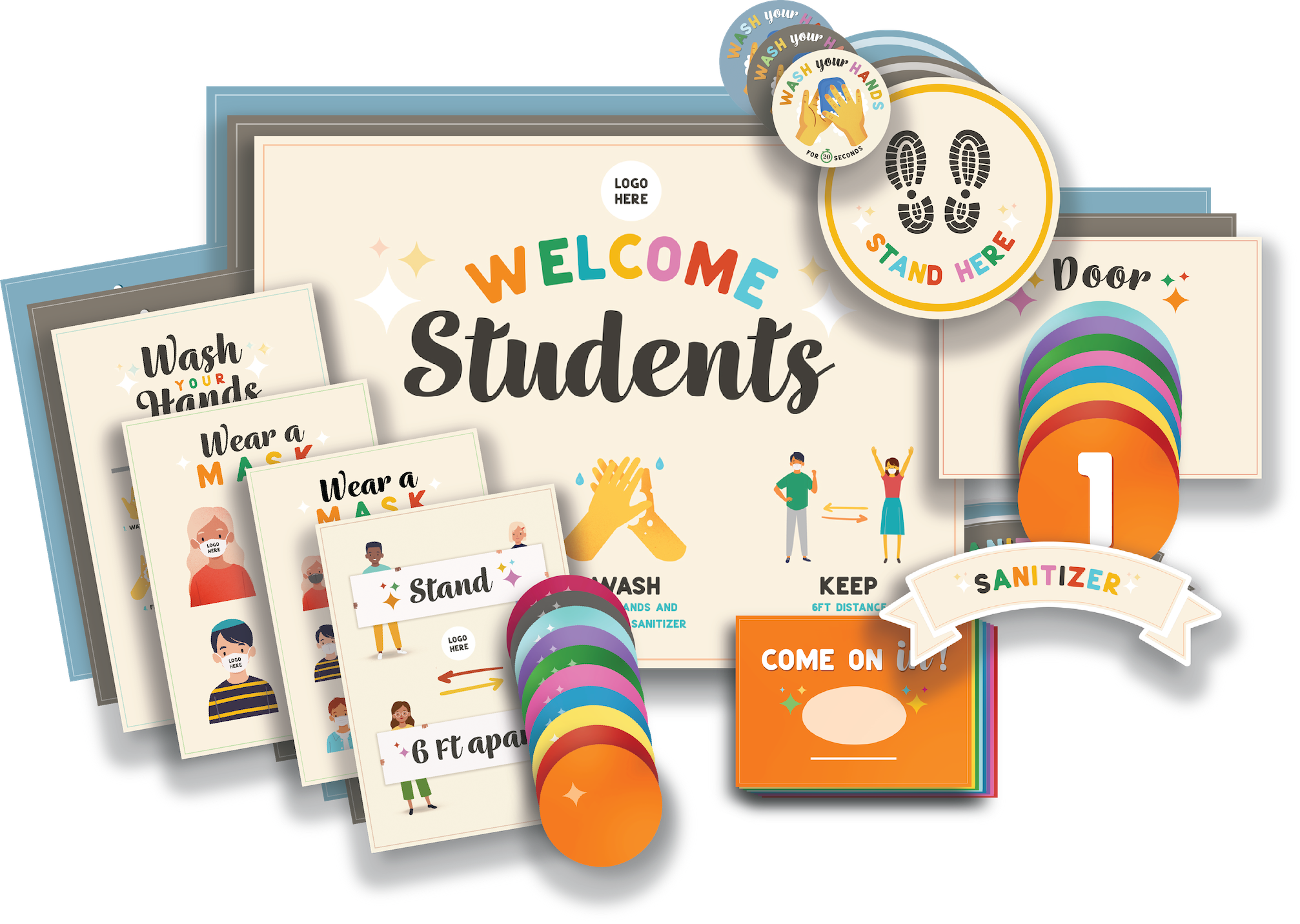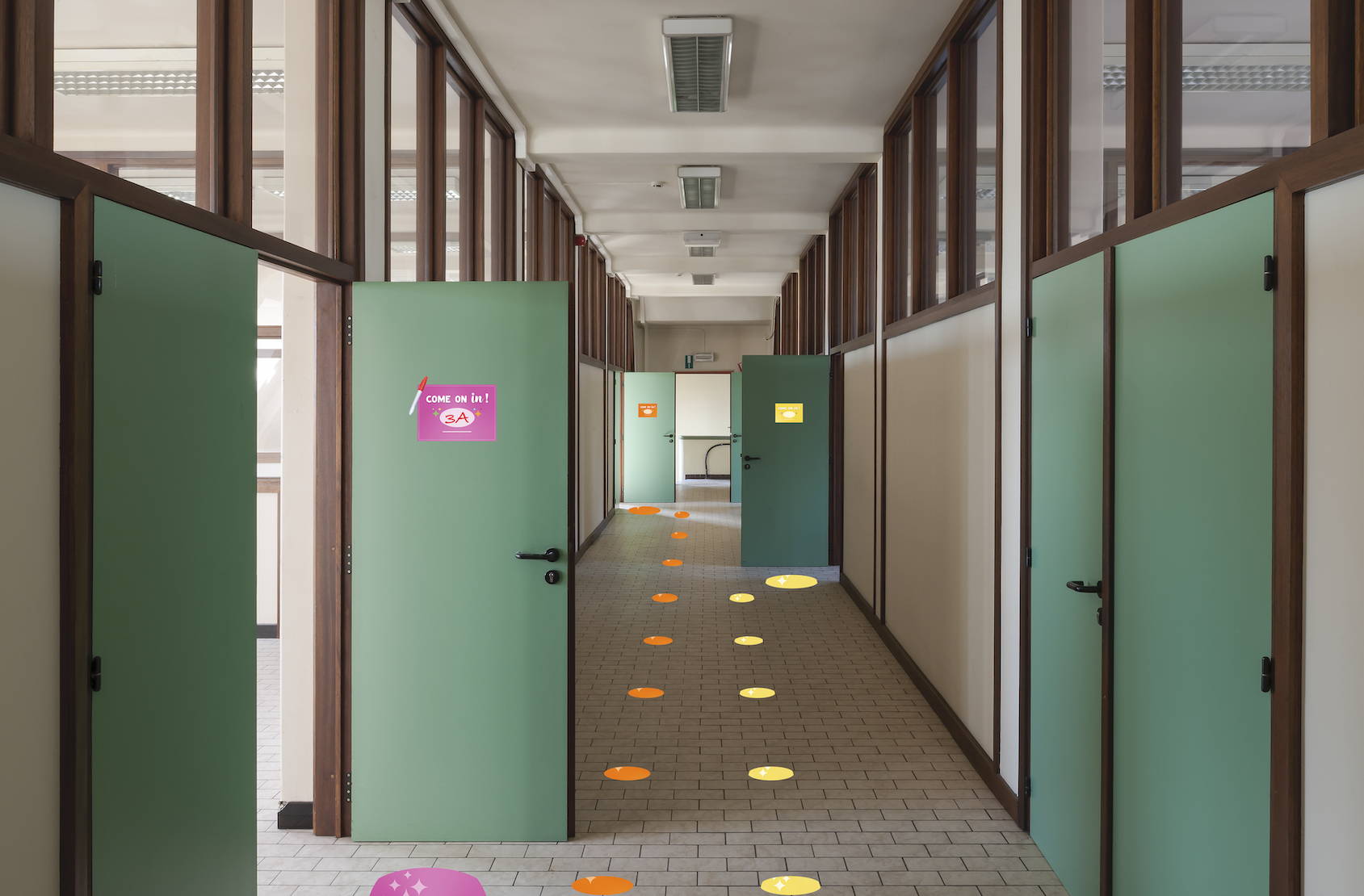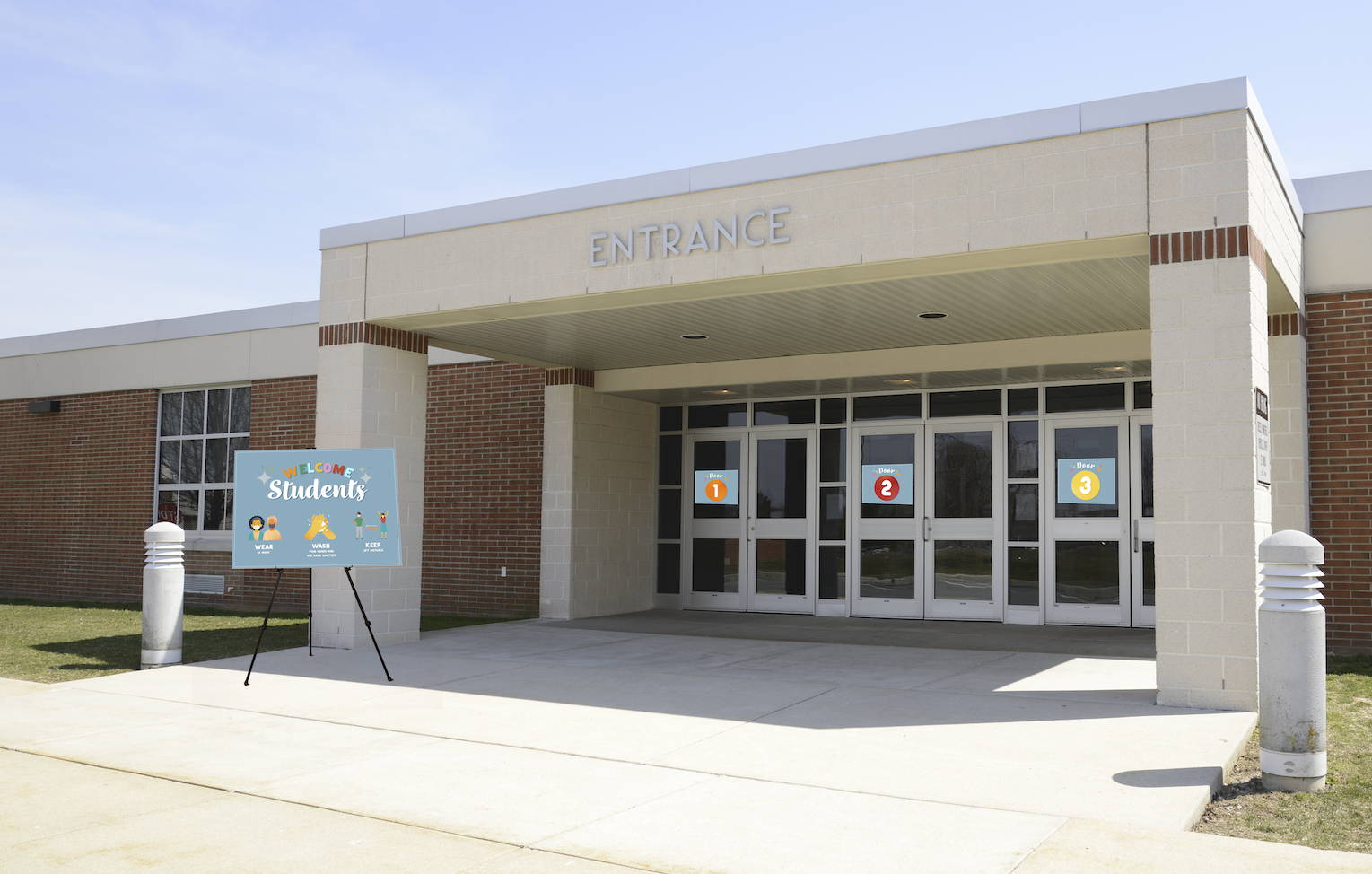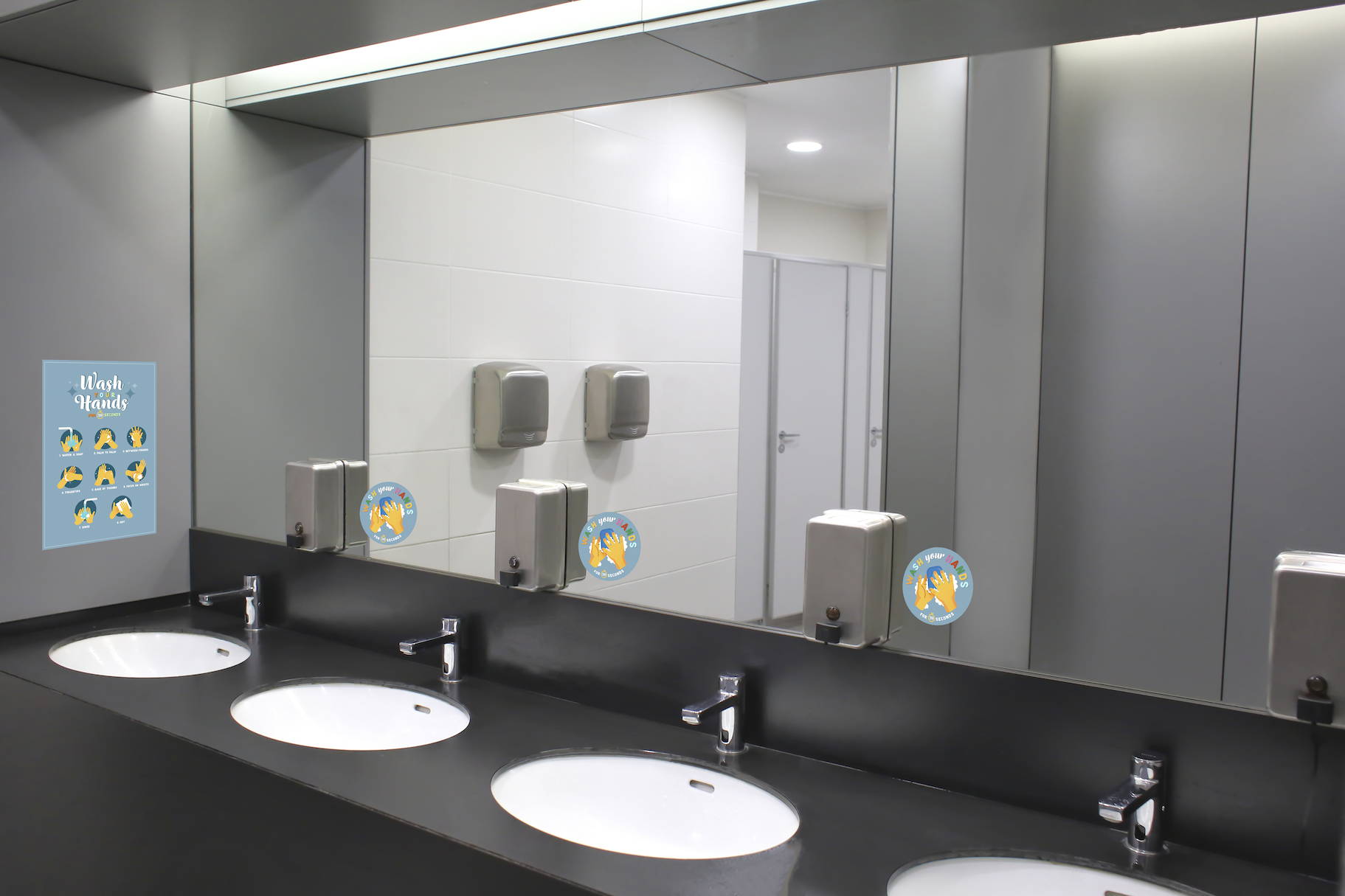 Browse our selection of professional and friendly sign packages that follow CDC recommendations for safely reopening your school which we have designed in partnership with HSB Architecture. Our school signs are made from durable materials that are easy to install and readily cleanable. Each package contains a selection of signs and decals to place across your campus' walls and floors. Also, check out our "Artsy" signage of other fun options.

If you prefer to order signs a la carte as opposed to ordering a package of predetermined signs and quantities you can do that here.

Shop by School Package and Eliminate the Guess Work
The packages listed below are designed to make purchasing for your school as simple as possible. We have worked with HSB Architecture, a leader in school architecture and design, to create a collection of signs to assist in reopening schools. Each package includes 8 different color categories of signs, allowing schools to socially distance students based on their cohort color. Below are a list of all the signs that are included in the package.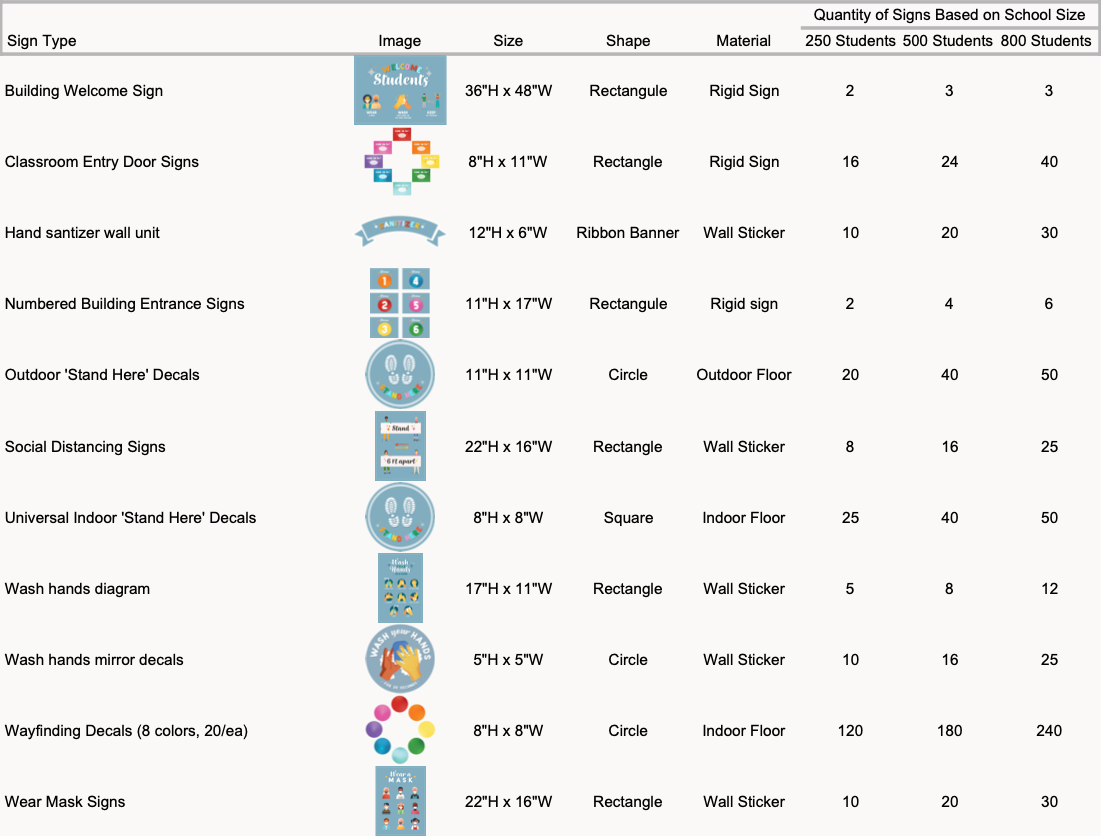 A partnership between Indiesigns and HSB Architecture and Design