We work with an eclectic group of independent artists around the country who have just the right balance of humor and business savvy to create just the right signage for your business.
Artwork by Jay Crum
Jay Crum is a designer, illustrator and artist. He was born in New Orleans, LA and currently lives in Memphis, TN. He received a BFA in printmaking in 2005 and has since been navigating the line where art and design meet. In 2007 he co-founded TaroPop, a small studio producing T-shirt designs and limited-edition art-prints. He received his MFA at Memphis College of Art in 2012. He has exhibited work in Memphis, Rome and Barcelona.
I am an Art Teacher and Digital Illustrator from Porto | Portugal. I've studied Graphic Arts and got an Art Teaching Degree at 22. Over this years I've had the privilege of showing a big number of children all the possibilities within Art for them to explore. My illustrations are the reflection of my everyday living, with a childlike view through art and its potential, and my passion for geometry and vibrant colors! I'm hoping that my paintings may get to be a part of your lives and feel up your homes with color and joy. That would be another mission accomplished.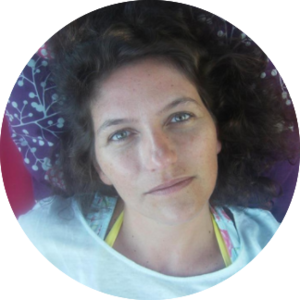 I am a freelance illustrator and designer with a focus on hand lettering. My illustrations and hand lettering have been featured by many notable brands that include Nike, TV Land, GAP, and Monster.com. As you can see, a lot of my art is nostalgia-based and some of that has to do with memories I have of growing up. Things like boomboxes, Nintendo, and Ninja Turtles were a big part of my childhood, which is why I can't stop drawing them. Since I started drawing letters my passion has grown exponentially. Today I reside in tropical Connecticut where I work out of my studio and goof around drawing and printing various things.